Tax and Accountant Professionals
Louis Tommasino

, CEO
louis.m@tommasino-cpa.com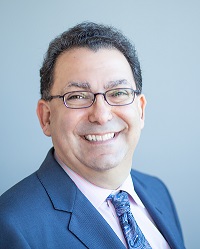 Establishing the firm in 1996, Louis is CEO of Louis Tommasino CPA & Associates.
Louis has a wealth of knowledge in tax services, including auditing, financial consulting and business planning and management. Licensed in California and Arizona, his accounting experiences encompass a broad range of industries, such as life sciences, entertainment, restaurants, real estate, retailers, wholesalers, and medical and dental practitioners' contractors.
Louis graduated with a Bachelor of Science in business administration from Arizona State University, which is consistently rated in the top 20 U.S. schools of accountancy. Early in his career, he worked in the court system as a probation officer and in government as a controller, then in a large accounting firm as an auditing manager.
Having realised his dream to open his own accountancy firm over 27 years ago, the practice now has 13 employees and two "of counsel", providing results-oriented tax, business management, and accounting services for over 900 clients.
Drawing from years of experience assisting small businesses with compliance requirements, Louis has developed the Enterprise Risk Assessment Process (ERAP), saving clients thousands by discovering errors and omissions in their insurance policies, contracts and financial statement documents.
While helping all clients add value to their businesses is his prime objective, there is a special place in Louis' heart for those of Italian heritage. He has helped many Italian-speaking clients negotiate contracts and learn about U.S. business practices down the years, using his working knowledge of the language and immigration requirements.
Louis believes in businesses that engage with their communities. Because of this, Louis and his team have donated a lot of time and resources to local schools and non-profit organizations in Arizona and California over the years.
His interests include coaching and playing soccer. He's involved in many community and professional events and is an active member of several civic and church organizations.
"I take pride in understanding our clients, their business, and their industry, providing a proactive, client-centric, collaborative approach. I measure our success through our clients' success."
Sue Ann Sholler

, Enrolled Agent, Senior Tax Accountant
sueann@tommasino-cpa.com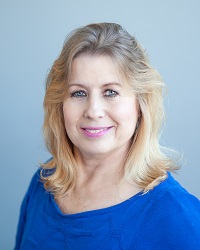 Sue Ann has been in public accounting for over 13 years and received her bachelor's degree in business administration with an emphasis in accounting from the University of Phoenix.
She started her career in accounting in 1985 for escrow and trust services, working her way to the corporate office in accounts payable and payroll. She was a full charge bookkeeper for 10 years in the restaurant and print industries.
Sue Ann is an enrolled agent, the highest designation of tax professional next to CPA and is highly valued at the firm.
She was born in Pomona, California, and resides in Menifee. She is the oldest of four daughters, has been married since 1985, and has one son. Sue Ann loves baking and spending time with her family.
"I oversee many of the organization's physician and dental practitioners, simplifying their annual tax and accounting services."
Timothy A. Coons

, CPA, Ph.D. (Of Counsel)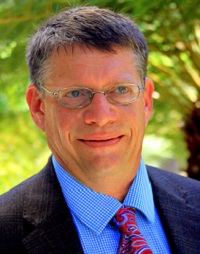 With over 25 years of experience in public accounting dealing with a wide range of industries, Tim is a valued member of the Louis Tommasino CPA team.
Preparing tax returns for individuals, trusts, estates, partnerships and corporations (both S and C) since 1987, Tim has experience in industries such as entertainment, manufacturing, construction, real estate, as well as professionals like attorneys, doctors, and dentists.
Tim has consulted for many CPA firms who value his knowledge and expertise and has extensive experience in representing clients before the IRS, Franchise Tax Board, State Board of Equalization, and Employment Development Department.
Tim has also helped many people over the years with back tax issues, including IRS and state resolutions helping clients get back on their feet.
"I've prepared numerous multi-state returns for corporations and individuals over the years and really enjoy working for Louis Tommasino CPA."
Sandra Brooks, Enrolled Agent, Tax Accountant (Of Counsel)
sandrabrooks@tommasino-cpa.com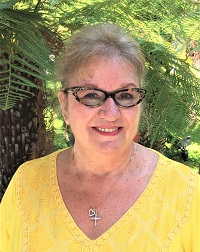 With advanced-level training in accounting and tax preparation, Sandra brings a wealth of experience to Louis Tommasino CPA & Associates.
Having spent three successful decades working in CPA firms, Sandra has relevant expertise in areas such as construction, catering, performing arts, rental real estate, travel agencies, fire and law enforcement, shared economy, personal service, professional athletes, and section 280E businesses, where she specializes in small business and high net worth individuals.
In her free time, Sandra trains her registered service dog for volunteer therapy work. She also plays an active role with local volunteer groups, such as Mid-City PD Problem Solving Team, Azalea Park Neighborhood Association, and San Diego Canyonlands. Sandra also serves as treasurer to the Southern California Tax Professionals Inc, which provides accredited education to tax professionals.
"Over many years, I have successfully defended numerous clients in IRS tax resolution, including audit and appeals representation."
Corine Hampton
,

Senior Tax Accountant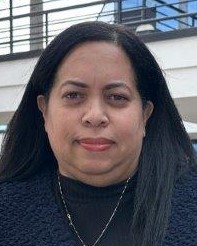 Corine is an incredibly experienced tax accountant, having spent 27 years in the business. With a friendly personality, she uses her vast knowledge of the tax world to tailor each client's experience to their own particular needs.
Corine has a master's in taxation and holds numerous responsibilities within Louis Tommasino CPA. A real people-person with a professional edge, Corine deals with many of the firms' clients, including high-net worth individuals and other business entities. She regularly meets with clients to discuss their tax plans, allaying any concerns they may have and providing them with positive ways forward. She prepares tax forecasts and also assists with instructing the firm's accountants on taxation issues, accounting, payroll, relevant accounting software packages and depreciation.
Having been married for 22 years, Corine has one daughter, and two mischievous English bulldogs. When she isn't focusing on taxes or helping out with the Southern California Bulldog Rescue (she's a board member), Corine can often be found in a bowling alley, cheering on her daughter (a collegiate bowler), or trying on her many pairs of shoes!
"As the senior tax accountant, I meet with clients and obtain their personal tax documents and answer any questions or concerns they may have."
Josh Madden

, Staff Accountant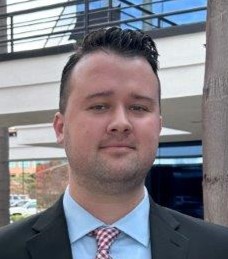 With a degree in Economics & Accounting from UC Santa Barbara, Joshua has loved every minute of his time with Louis Tommasino CPA since joining in August 2022. Having previous experience with filing tax returns during a busy tax season, Joshua has many responsibilities within the firm. This ranges from bookkeeping, managing payroll, tax preparation, account reconciliations, to financial statements preparation.
When he's not in the office or baking tasty treats at home, Joshua enjoys spending time with his family. He's also a keen scuba diver who loves traveling to new places – and he loves exploring southern California on his motorcycle.
"I love the relaxed and amicable work environment, and our amazing clients at LTCPA."
Administrative Professionals
Moana Bishop

, Office Manager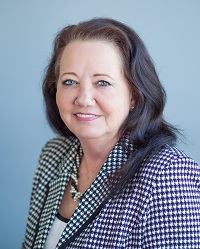 Having worked at Louis Tommasino CPA for over eight years – and with 30 years of administrative and accounting experience in total – Moana's services are always in high demand! As office manager, Moana has many responsibilities within the firm, including assisting the administrative staff, handling company books, and liaising with our many business management clients (an area which has seen the largest growth in the company's professional services over recent years).
A veteran of the US Navy having served in Desert Strom as an aircraft survival equipment specialist, Moana spent 12 years in Japan with her family traveling around and learning the unique cultures of the Japanese people. She attended University of Maryland University College (UMUC) while on active duty on the military base in Yokosuka Japan, and studied both humanities and the Japanese language. She did this whilst volunteering with the family service center, where she helped newcomers acclimatize to living abroad.
Moana has been happily married for 30 years, with two adult children. She recently relocated to Florida, where she works for the company remotely. Her hobbies include volunteering in the community and crafts.
"I love working for Louis Tommasino CPA & Associates – despite attempting to retire last October!"
Ben Watson

, IT Manager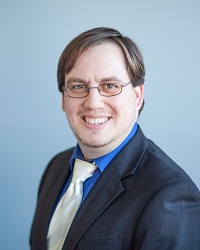 Ben is responsible for all computers, interfaces, networks and telecommunications systems, protecting and securing Louis Tommasino CPA & Associates' ever-growing client records.
He assists both staff and clients with their IT needs, and monitors the progress of numerous software programs, and workstations – as well as the enormous amount of data produced by the organization.
Ben graduated from the University of California San Diego with a bachelor's degree in cognitive science, and has many years' volunteer experience in computer maintenance and administration.
A native of the community of Clairemont in San Diego, Ben spends much of his free time practicing with various handbell choirs, bringing great joy to audiences.
Ben assists both staff and clients with their IT needs, and monitors the progress of numerous software programs, and workstations – as well as the enormous amount of data produced by the organization.
Diego Carlin, Paraprofessional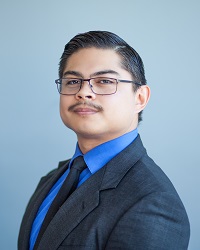 Having worked at Louis Tommasino CPA since 2017, Diego's unique skillset is invaluable to the firm. With expertise in high-level document management, secure online sharefile/dropbox portals, as well as industry-standard cyber security encryption and data protection methods, Diego's role as a strategic partner with the firm's tax professionals ensures a level of thoroughness that is highly valued in the tax and business management industry.
The eldest son of a military family, Diego grew up learning and training with military personnel whilst traveling the world, including four years in Japan where he attended high school, participated in the in Naval Jr. ROTC program, and competed in wrestling and track.
A graduate of Coleman University, obtaining a B.S. in Computer Science with a focus on game development and design, Diego is a member of IDGA (International Game Developers Group Association), and teaches for an educational enrichment program in the summer for the Solana Beach School District.
Diego is married to Chelsea, a veterinary technician, and has four cats. He enjoys weightlifting, playing video games… and eating!
Diego's role as a strategic partner with the firm's tax professionals ensures a level of thoroughness that is highly valued in the tax and business management industry.
Manuella Fortes,

Bookkeeper

manuella@tommasino-cpa.com

With over 15 years' experience in bookkeeping, Manuella joined Louis Tommasino CPA in December 2022. She has a portfolio of eight clients and deals with many aspects of the daily running of the firm, including data entry, reconciliation, payroll, QuickBooks, and reports.

Manuella has a real zest for life and loves to learn new things. She enjoys working for the company and has made many new friends.

Manuella moved to San Diego from Brazil with her family six years ago. She is super active and exercises on a daily basis. Spending time in the gym practicing Pilates and hot yoga are some of Manuella's favorite things to do. Manuella also enjoys eating breakfast with her family, spending time with her friends, and sunning herself at the beach.

"I am an enthusiast for life, people and learning. I never give up. I believe in having strong relationships with the people I work with, and that's one of the reasons why I enjoy working at Louis Tommasino CPA."